EXHIBITION : C'EST L'USINE – THE FACTORY – ESPACE 1789 – SAINT OUEN / FRANCE
27 SEPT 2013 > 16 FEB 2014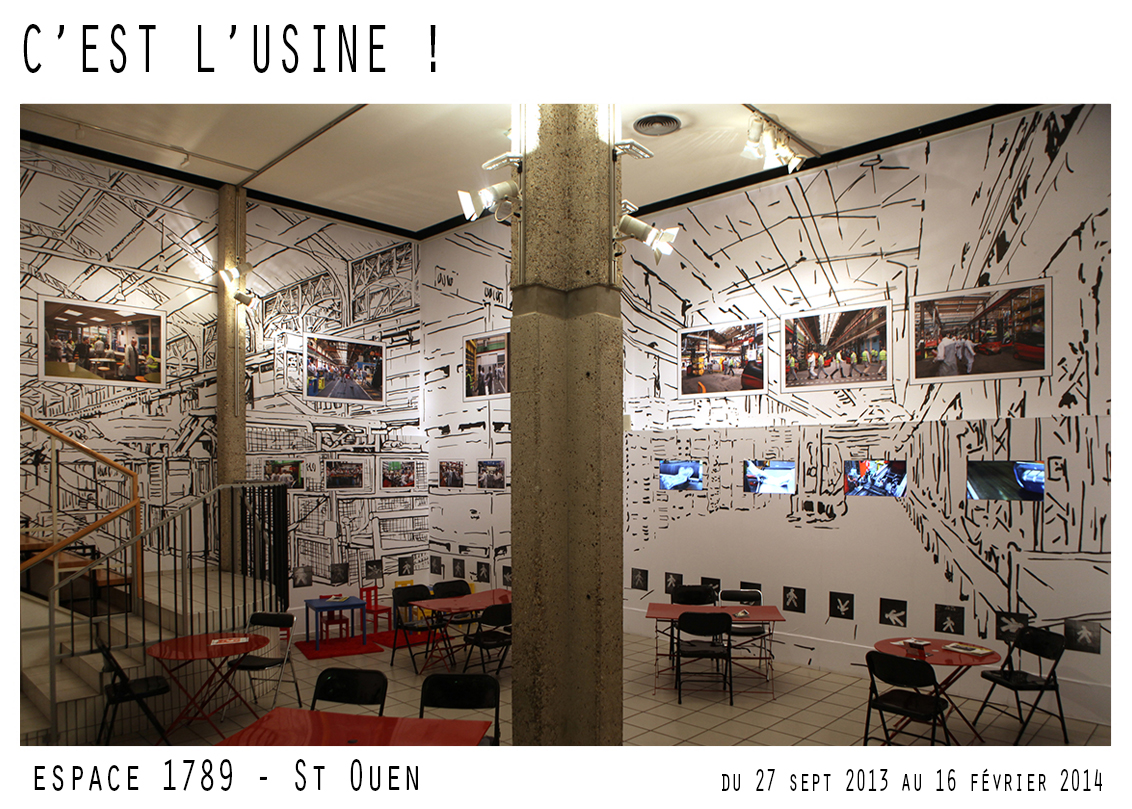 Exposition réalisée dans le cadre d'une résidence à l'Usine Peugeot Citroën de Saint-Ouen -France, avec le compositeur Nicolas Frize.
Fruit d'une approche sensible du monde du travail, les images abordent la place de l'humain dans un univers rationalisé pour la production, les mouvements et gestes quotidiens ainsi que le lieu, ses codes et les objets produits dans l'usine.
This exhibition was produced in the frame of a residence at the Peugeot-Citroën factory at St Ouen city, France with the French composer Niclas Frize.
The result was a sensitive approach of the labour world. The images are about the place of human beings in such rationalized universe for production economy, movements and everyday's gestures, the place, its codes and the objects produced by the factory.