14 NOV > 15 DEC 2015 / CURATOR: JEANNE MERCIER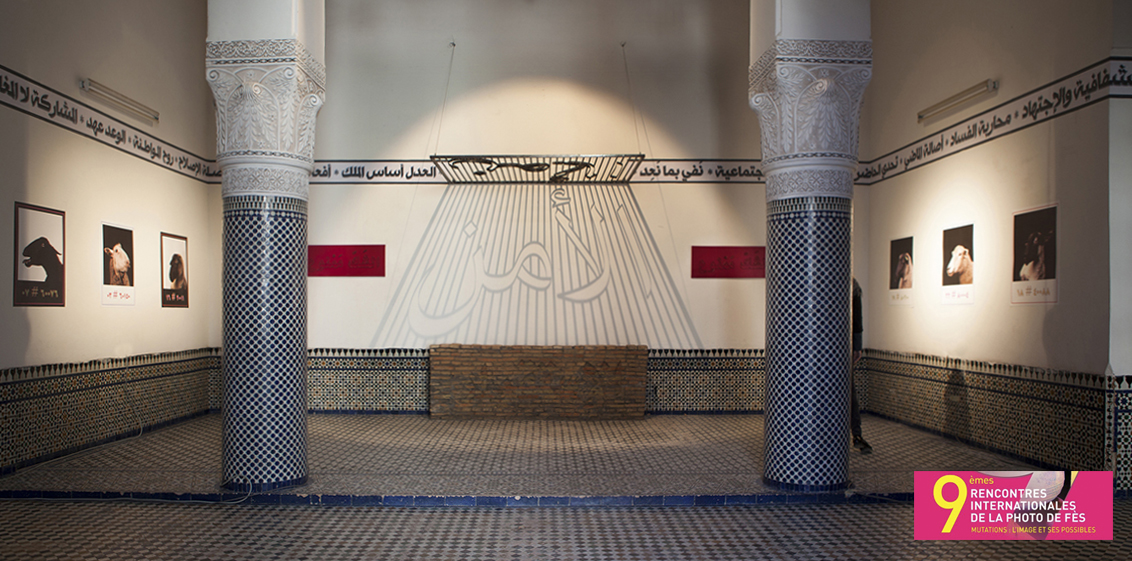 Mutations, l'image et ses possibles. Les Rencontres Internationales de la Photo de Fès de 2015, veulent rendre compte des différentes formes et propositions photographiques émanant de pays africains…/… À travers la démarche personnelle de chaque artiste, on interroge les enjeux et usages de la photographie contemporaine, la question de la représentation, notre rapport à l'image devenu perméable à notre identité et à un monde en perpétuelle mutation. Dans un monde où les images circulent en permanence, comment susciter de l'émotion ? Comment parler d'un continent? Proposant plusieurs réponses, les expositions se répondent comme les pièces d'un puzzle. Les photographes y revendiquent l'ambiguïté de l'œuvre et la multiplicité de lectures qu'elle induit.
Mutations, the image and its potential. The Fez Photographic International Encounters in 2015, want to give account for different photographic forms and proposals from African countries…/… Through the personal approach of each artist, issues and practices are questioned of Contemporary Photography, the representation issue; our relation to the image became permeable to our identity and to a constantly changing world. In a world where images flow permanently, how to arouse emotion? How to talk about a continent? Offering several answers, the exhibitions meet like pieces of a puzzle. The photographers are demanding the ambiguity of the work and the multiplicity of readings it induces.