RAUMA TRIENNALE – RAUMA / FINLAND
8 JUNE > 15 SEPTEMBER 2019 / CURATOR: ANNA VIHMA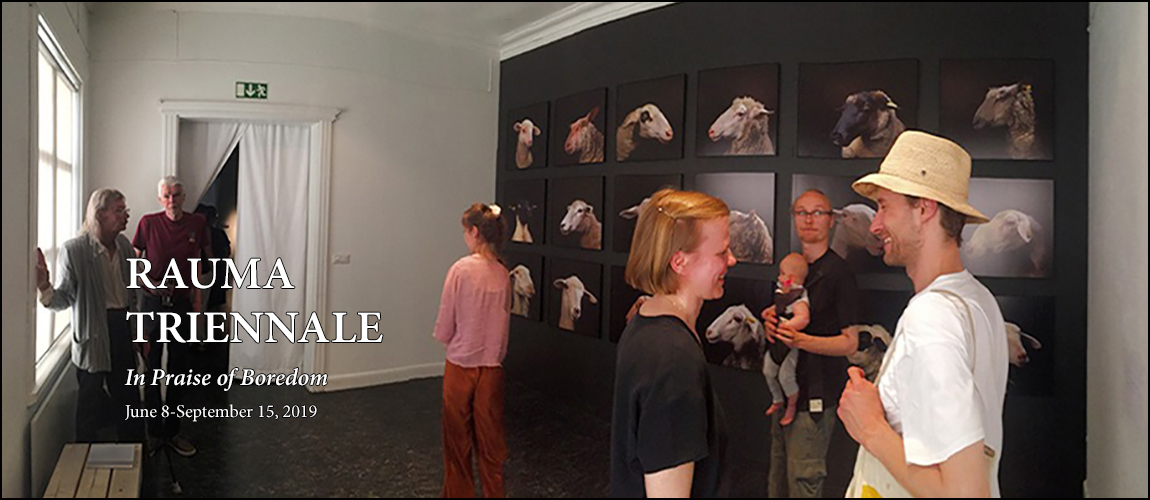 L'éloge de l'ennui
La Triennale de Rauma pose le défi de considérer la valeur de l'ennui – un phénomène qui semble être évité à tout prix de nos jours, à l'ère de la numérisation et de la mondialisation.
Que perdons-nous si nous abandonnons l'ennui?
L'ennui cache-t-il quelque chose qui vaille la peine d'être retenu? L'ennui est présent dans les œuvres de plusieurs manières : une technique laborieuse, un contenu lent ou une apparence exigeant d'être explorée sans hâte. Les œuvres vous invitent à vous attarder. Elles vous rappellent que si l'ennui est fastidieux, terne et triste, il implique également repos, détente et concentration.
In Praise of Boredom
Rauma Triennale challenges to consider the value of boredom — a phenomenon seemingly to be avoided at all costs in our time, the stimulus-packed era of digitalisation and globalisation.
What do we lose if we give up boredom?
Does boredom hide something worth holding on to?
Boredom is present in the works in a number of ways: as a laborious technique, slow-paced contents or an appearance that demands it be explored without hurry. The works invite you to linger. They remind you that while boredom is tedious, dull and dreary, it also entails rest, lounging about and concentration.